To schedule an email, navigate to View / Email Courses. Select the courses you would like to email and then select the blue Email Selected Course(s) button.
You have the option to create a new email or use an existing template. To create a new email, select From Scratch. To use an existing template, select Select a Template.
If you chose Select a Template, you can select any existing template.
Next, you will be brought to your email template, where you can make any changes you need. If you chose to create a new email, you'll be brought directly to this page to enter an email subject and compose the body.
You can also upload attachments (if necessary), and save your email template for future use (if you are creating a new template). Once you're ready, select Save & Continue.
You will see a summary of how many courses you are sending the email to prior to sending. If you're ready to send, select Send Email Now. Alternatively, if you would like to schedule the email for a date in the future, select Schedule Email for Later.
Select the dropdown arrow on the right side of the Email Send Date bar and choose your date from the calendar. Once you have selected your date, select Schedule Email.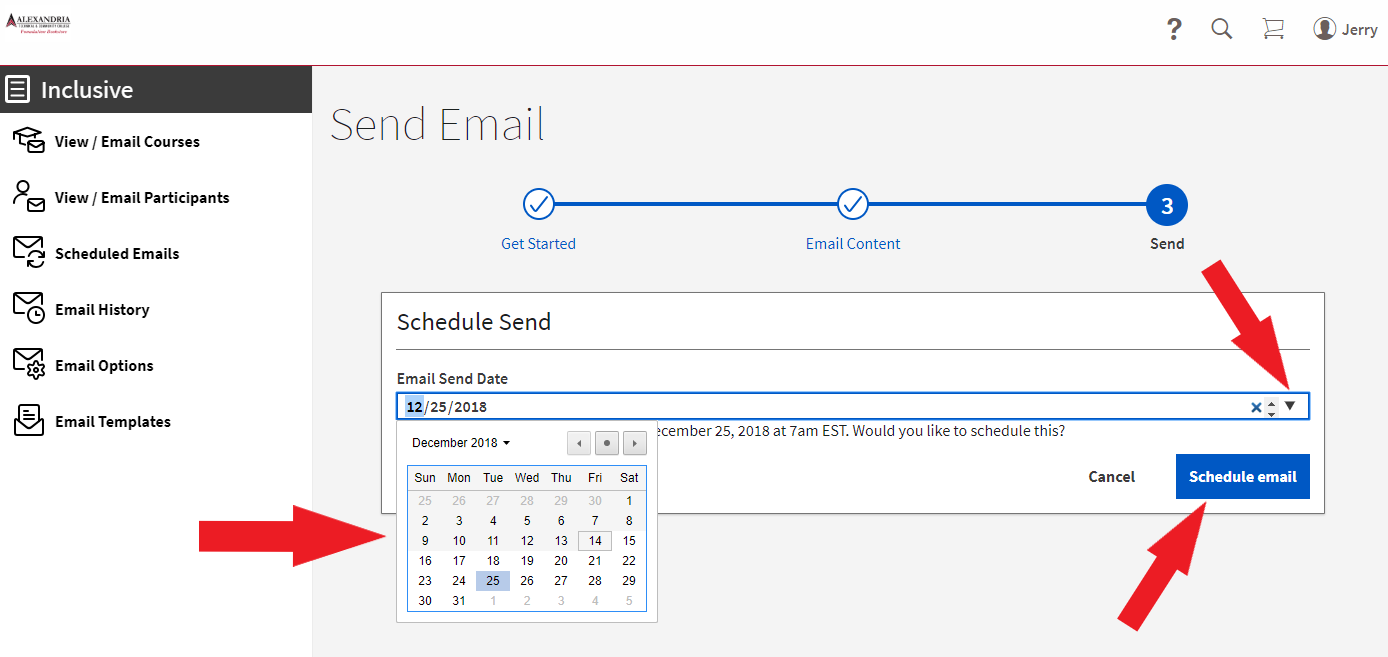 Complete! Your email has been scheduled.