When drafting an email to a specific course, you have the option to create a new email or use an existing template. To use a template, click Select a Template.
Click Select to edit your chosen email.

Next, you will be brought to your email template, where you can make changes.
The template feature includes capabilities for "mail merge," which automatically integrates names, courses, and materials from the course uploaders into your email. Note that course materials with price (*|course_materials_with_price|*) does not populate data because we do not currently capture that information.
These information fields are merged by using "tags." A list of available tags exists in the Body section of the email (if you do not wish to use tags, you can hide them).

If you do choose to use tags, you're able to click the tag to see where to use it in the body of your email. You can copy and paste these tags, or you can type them manually - start a tag with "*|", input the tag, and then close the tag with "|*".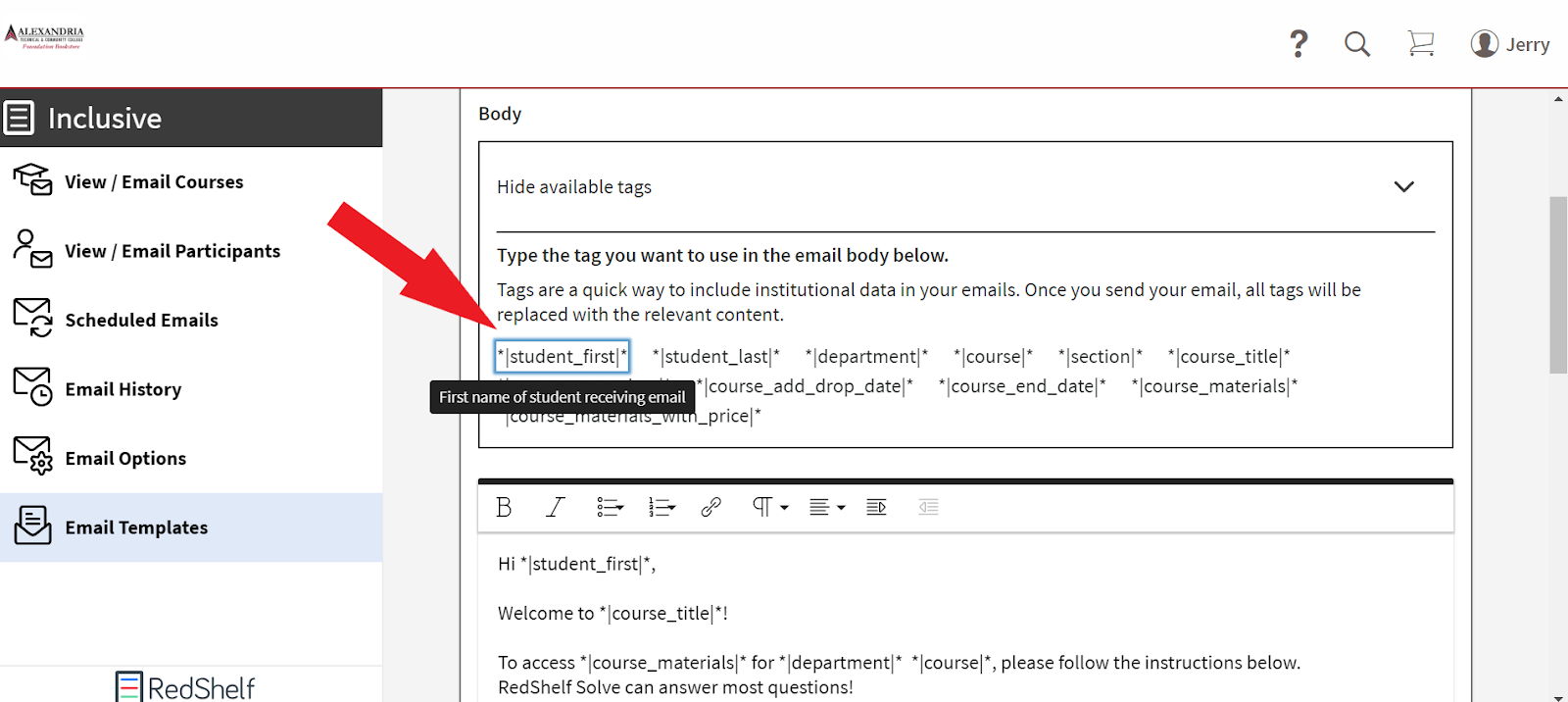 Whatever you type in the body of the email, including the tags, shows as a preview underneath. This populates "fake data," but helps the user see a preview of the email. The preview also confirms the tags you've included; if you typed 6 tags in the body of the email and "6 tags are correct," you're on the right track!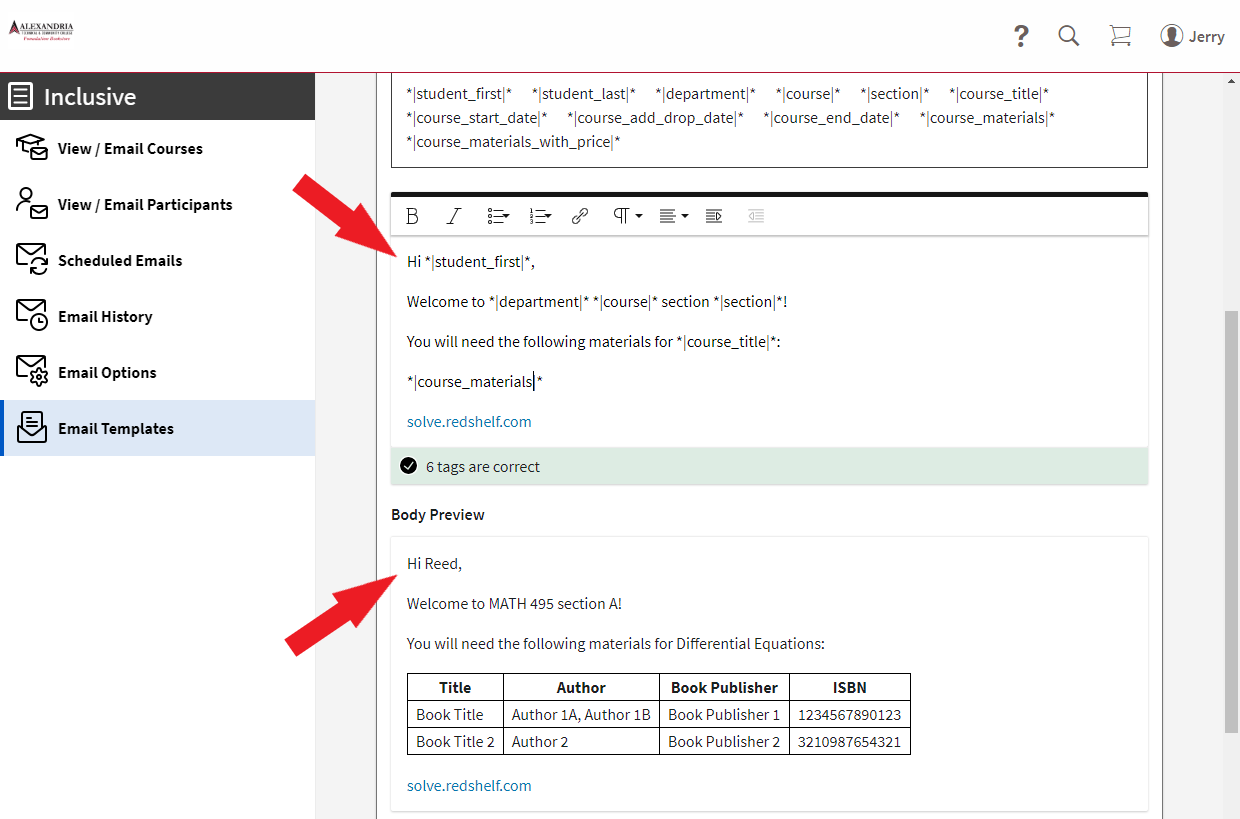 Once you're ready, add any necessary attachments, name your template, and select Save.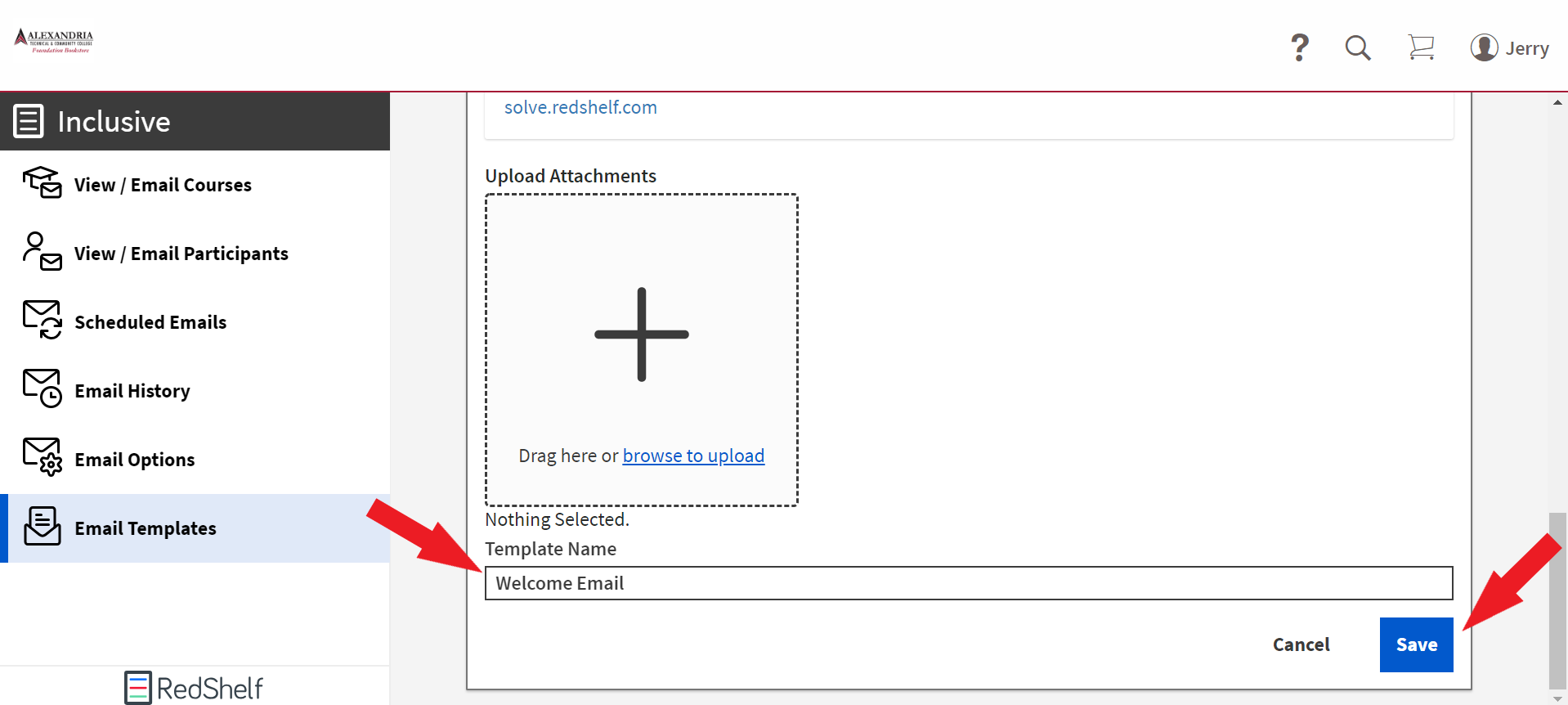 For reference, here's what a student would see upon receiving the example email sent through this dashboard:
A few things to note about mail merge:
Mail merge does not work in a template's subject line.
Any field that we do not pull or is not provided to us won't populate - if we do not have a student's first name in the database, for example, that field will be replaced with a blank space in the email to the student.
You can use this template when emailing any course for welcome messaging, opting messaging and reminders, and one-off emails. By automatically merging the tags with the course information, we hope to save you the time it would take to copy and paste or create a template for each individual course!
Questions, concerns, or comments about email templates and mail merge? Let us know!