If you are seeing this error, additional details are below!: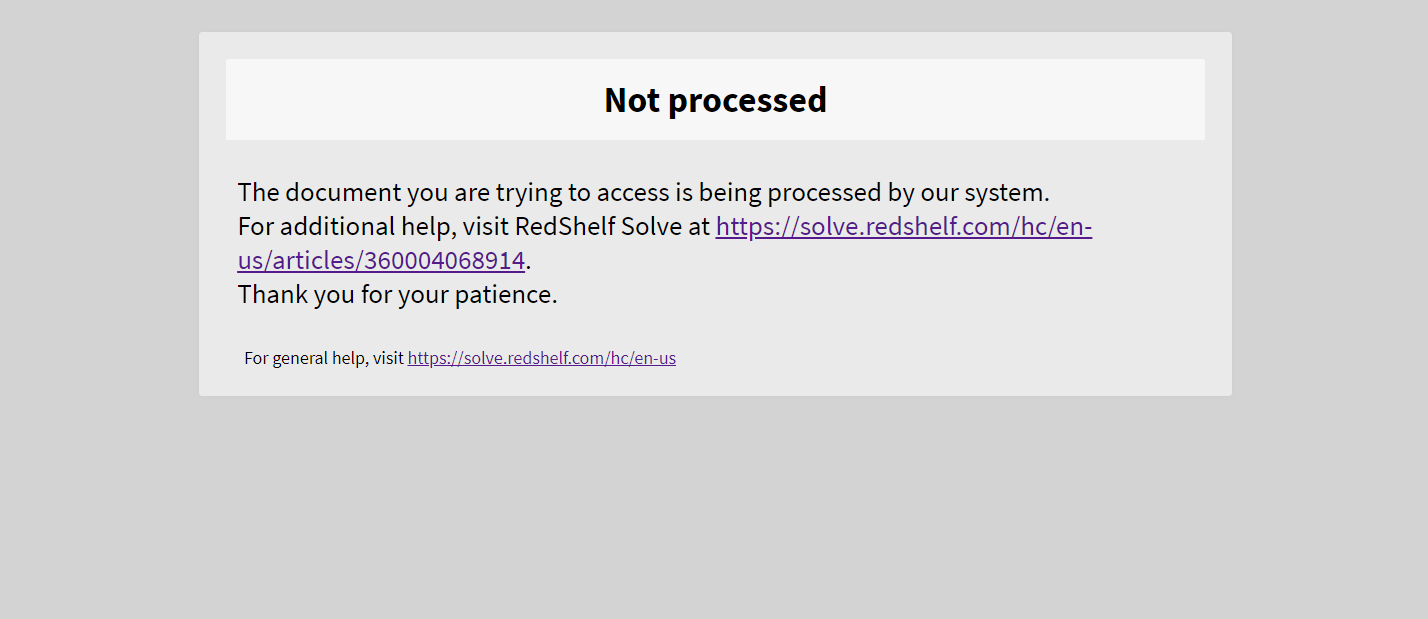 Though our publishing partners work diligently to ensure that they provide RedShelf with quality source files, there are times when the file may not pass our quality assurance and therefore cannot be displayed. When this happens, readers are presented with a message alerting them that the eBook is "Not processed".
Please contact us so we can start working with the publisher for a fix. In the interest of full disclosure, this process might take up to 72 hours.
If you bought the book on RedShelf and would rather have a refund than wait for your book to be processed, we completely understand. Let us know and we will be happy to assist.