We get it - no one wants to hang on to old receipts forever, cluttering their inbox. Whatever the reason for needing your receipt again, we've got you covered. 
If you made your purchase directly through RedShelf.com, all you have to do is log in to your RedShelf account, click your name in the top right corner, select "My Account," then "Order History" and "Resend Receipt." That's it!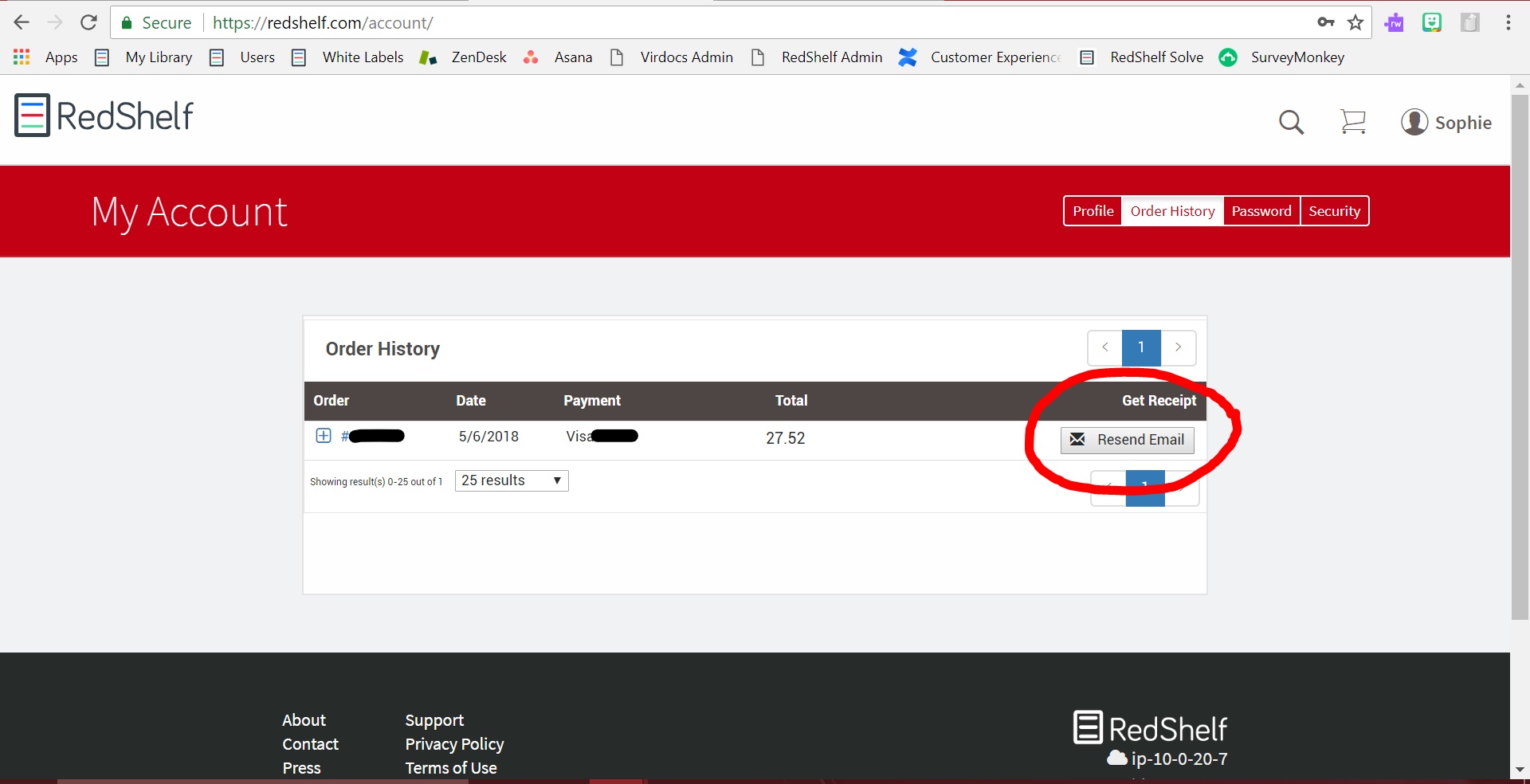 Please note that we do not have receipts for purchases made through other businesses, even if RedShelf ultimately hosts the product you're accessing. If you bought a RedShelf.com code from another business, they will be able to supply a receipt.