At times, POS transactions fail and this error is due to outdated SKU, rental duration, or pricing info. RedShelf's servers are up-to-date with the changes, reflected in our nightly catalog files.
The SKU Lookup tool is very useful to make sure your store's product information is up to date.
Note: Only "Bookstore Managers" within the organization page has access to the SKU Lookup Tool
If you do not have access please submit a ticket through solve.redshelf.com and we can help you there!
Accessing the SKU Lookup Tool
Log into your RedShelf account through your bookstore's White Label page: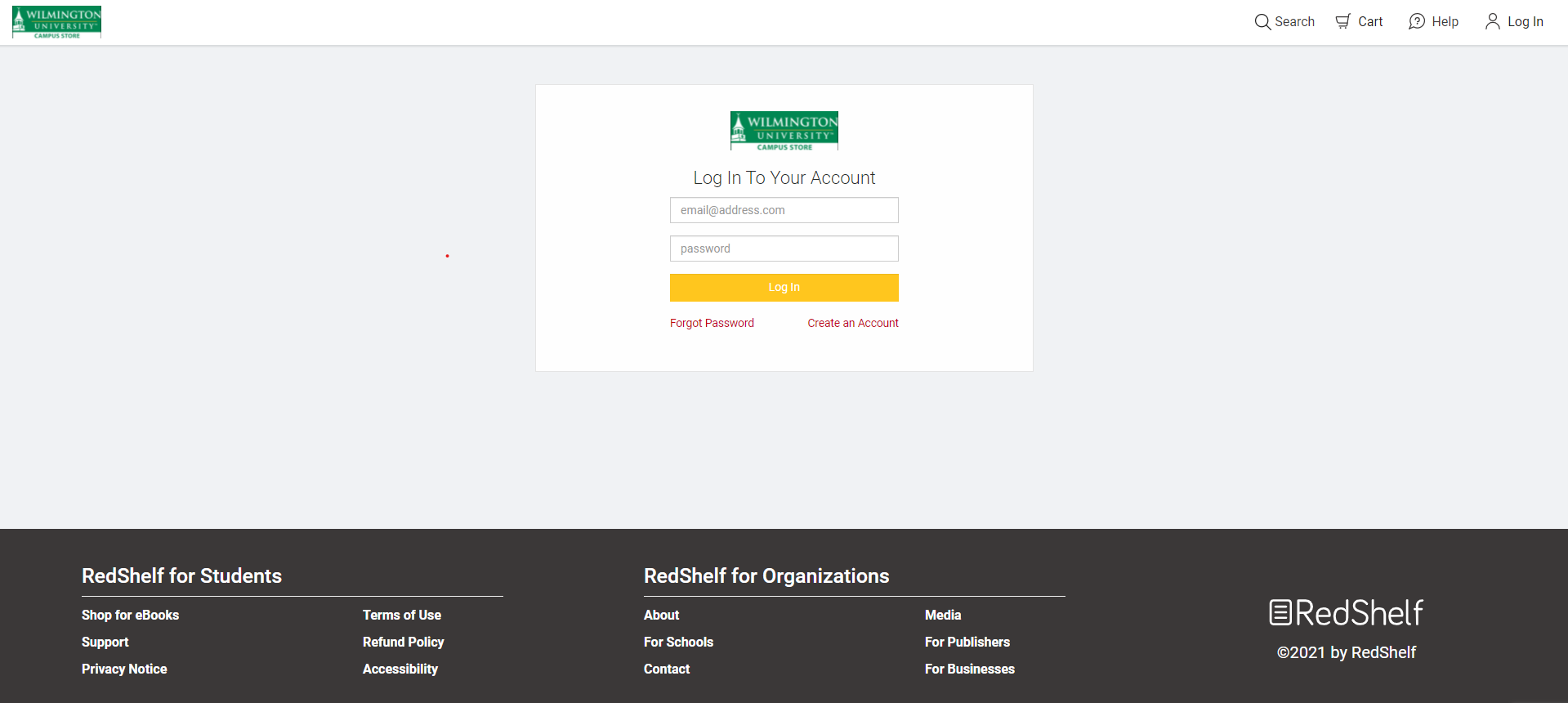 Click your name in the top right corner and a drop-down menu will appear. Select "SKU Lookup," which will be towards the bottom of the menu: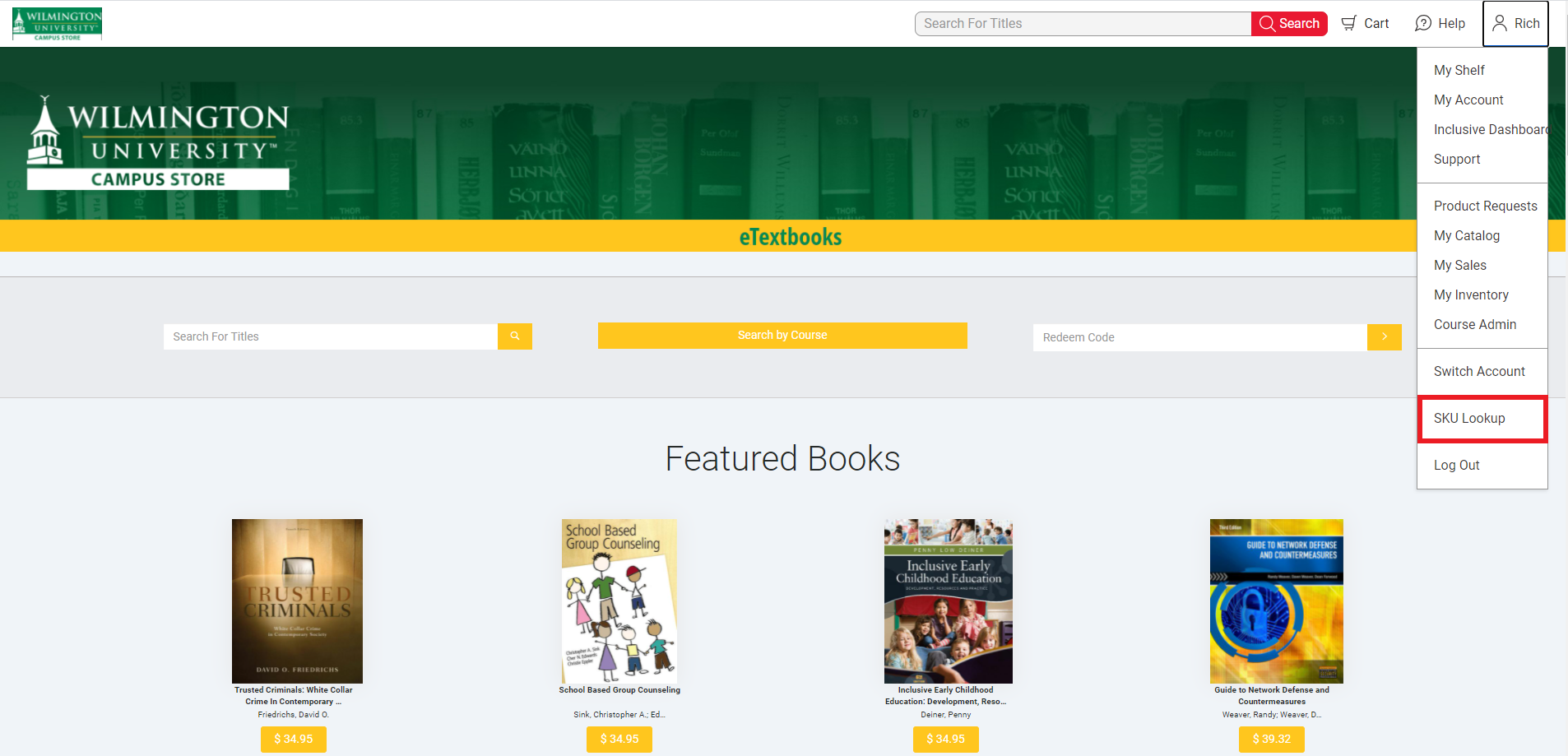 This will bring up the SKU Lookup Tool. With the tool you're able to look up products based on ISBN and SKU:

Finding Updated Product Information
When you search an ISBN or SKU the updated product information will appear. Updated product information includes:
Print ISBN
Digital ISBN
SKU
Product Type
Title
Price
Status of the product
Duration
Date the SKU was created (informational only, but helpful to know when a product change has occurred)
The updated/correct product information will be shown as "active" in green highlighting. This product information is what your POS system should be reflecting
The old/incorrect product information is shown as "inactive" in red highlighting. This product information is outdated and should not be shown in your POS.
If a failed transaction occurs, please verify that the products information is up to date with the "active" product information shown: