Your RedShelf account has two types of identifying information. The first is your personal information, which RedShelf uses for billing and shipping purposes. The second is your username/email address. RedShelf uses this type of information for account access and product distribution.
Updating Personal Information
Log into your RedShelf account.

Click on your name in the top right corner and select "My Account"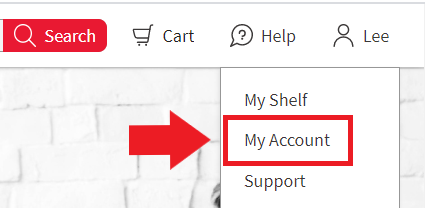 Change the personal details you wish you change

Click "Save Changes"
Changing Your Username / Email Address
Only a RedShelf team member can change your username/email address. This is due to copyright restrictions. To change your username, please contact us and provide:
Your current username/email address
Your desired username/email address