First and foremost you will obviously need to download the CyberDuck program onto your computer.
This is a small package, and does not include any blotware or spamware, so you will be able to quickly and easily install the software without issue.
Once downloaded onto your computer, if a link does not appear at the bottom of your browser window, you will be able to find the application in your downloads folder.
You will need to un zip the file before you can launch the installation file, which can be done like other MacBook program by double-clicking on the App icon to move it into your Application folder.
Once opened onto your desktop, you will need to click on the Open Connection Icon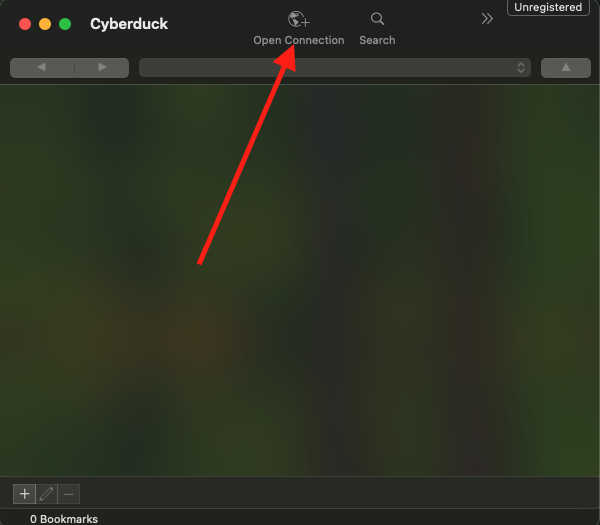 From here you just need to enter the server address, which for RedShelf is : ftp.redshelf.com and the username / password provided to you. Keep in mind this is unique to you and your account.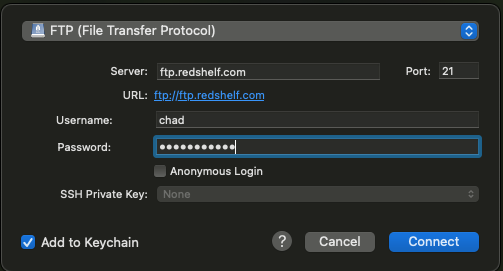 Then just click the BLUE connect button.
On your first connection to the RedShelf server you will receive a pop-up asking if you would like to use FTP-SSL which is FTPS, which is a more secure connection to FTP on top of the additional steps taken by RedShelf to ensure the security of your account information.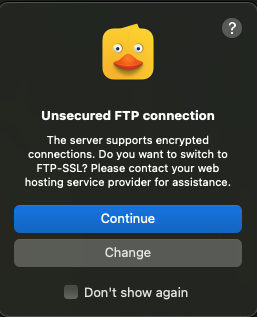 From there you will be able to view your files and folders. Since this is a MacBook, it is a simple matter of drag and drop into the correct folder, which will then upload the data to RedShelf's server.