Bollywood Flow (With Everything In Between)
Featured
For me, like a lot of people music is an outlet. Whenever I studied or wanted to be alone with my thoughts to really focus I would play music that would calm me. I loved when the music had an amazing beats like that of Majid Jordan and 6lack. In addition, I loved pure voice like that of Arijit Singh. It wasn't as if something was attacking you and getting you ready for the big game. I loved mixing sounds of Hindi music to change up the whole mood of studying. This is a sample playlist of what I'd put on when I really wanted to hone in on what was in front of me. These songs were something I could lip sync to, tap a foot too and just sit back and open up about what was either going on or just mellow out to! I hope you enjoy!! 
https://open.spotify.com/playlist/4EGKD1GXvn1z9qfP8JsJXe
-Vishaal A.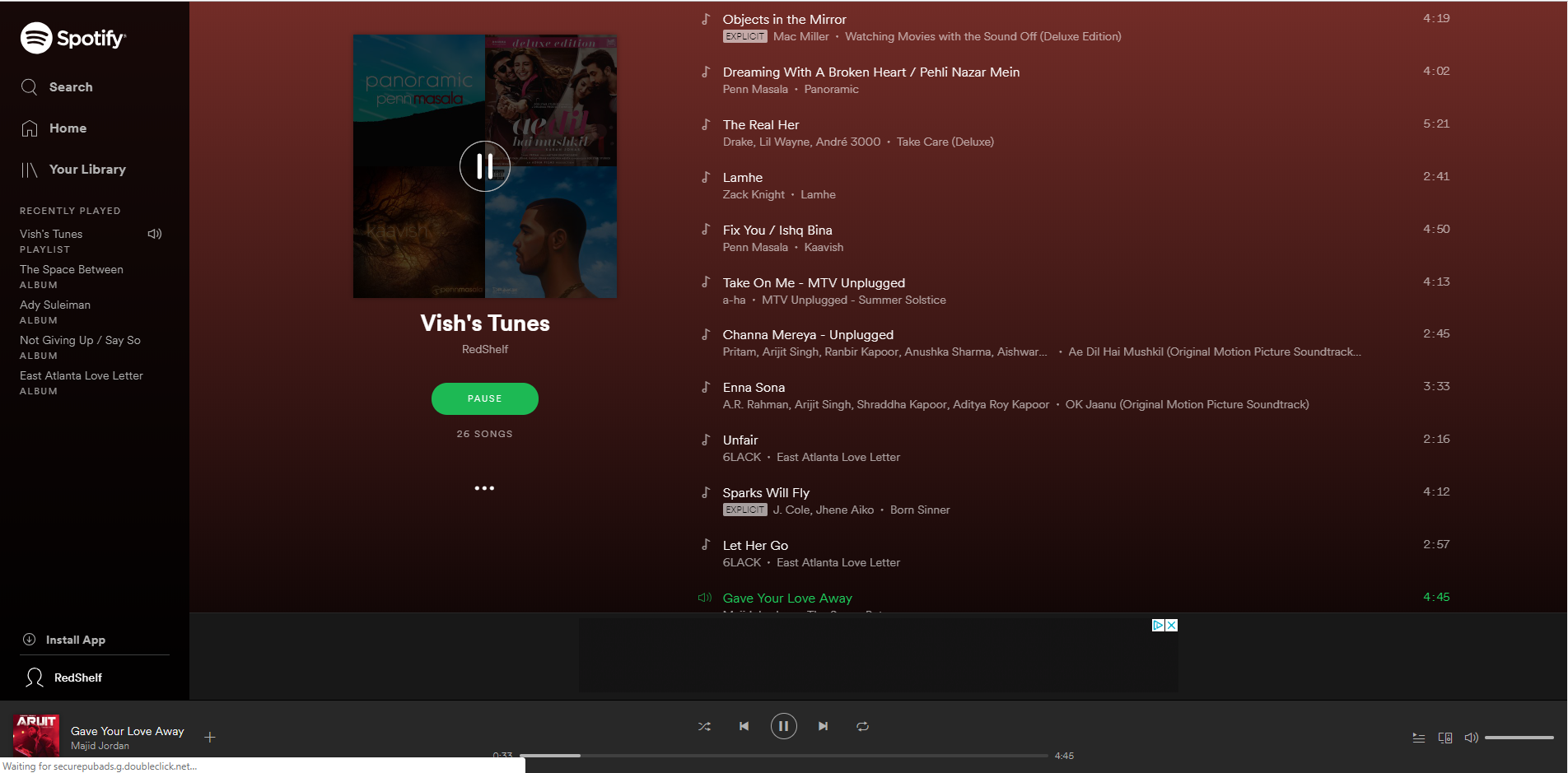 Please sign in to leave a comment.