How to Get More Involved on Campus
Whether you're an incoming freshman, a transfer student, an exchange student, or just looking to meet new people and gain new experiences, there are so many ways to get more involved on campus. Being involved doesn't have to mean joining Greek life (though it totally can). There are options for every person at every school!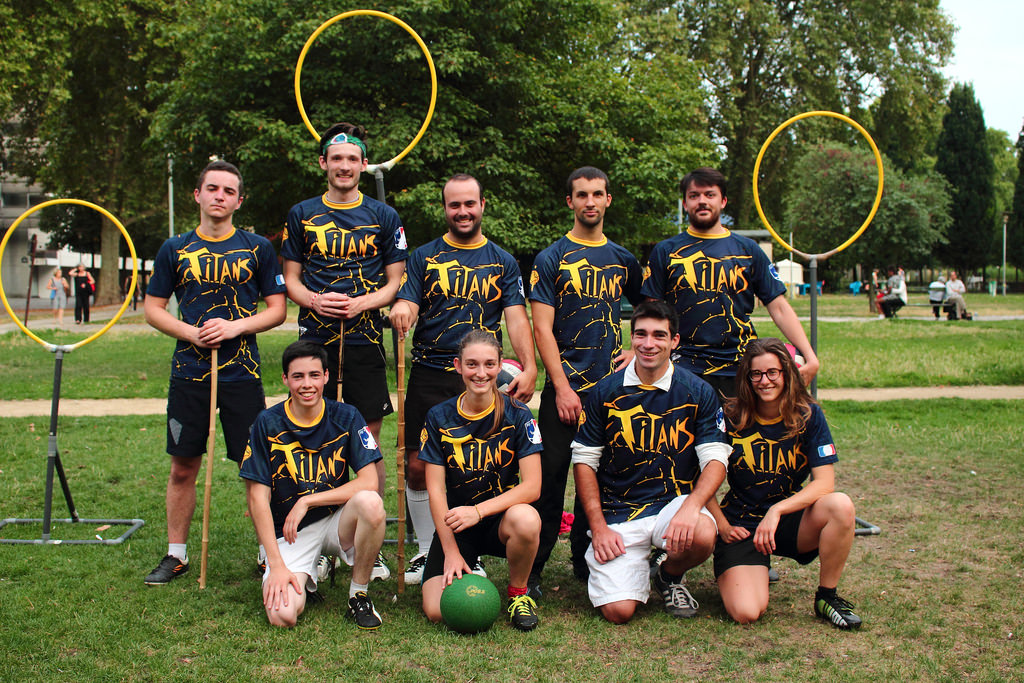 Arts, Crafts, and... Quidditch?
One of the easiest ways to meet people that share the same interests is to join a club for those interests. Makes sense, right? There are college clubs for literally everything. Plan on being a doctor? Join a pre-med club. Really into English lit? There's a club for that. Like to salsa in your spare time---either dancing the dance or eating the snack? There are clubs for that. You can join a debate club or a theatre club. There are even Quidditch clubs. Have you ever seen people playing Quidditch? It's intense. If you can't find what you're looking for, take some initiative and create your own! The office of student affairs or the student life center can usually help you out.
PLAY THE SPORTSBALL
If Quidditch isn't really your thing, maybe try a more traditional sport. Even the big state schools that eat liberal arts football teams for breakfast have rec league sports. For both athletes and the klutzes who are used to being picked last in gym class, intramural and recreation sports are a great way to get active and make new friends. Ultimate frisbee, soccer, basketball, volleyball, you name it! I bet your school has it. Some schools have varying levels based on experience and competitive level, and you can learn more by stopping by the health and rec center. While you're there, you can check out the group classes, too. Yogilates, anyone?
Volunteer!
What's more fun than working together to make the world a better place? Not much, IMO. You don't have to get your hands dirty doing manual labor. You can tutor children, or even fellow college students. Big Brothers/Big Sisters is a great mentoring program with a presence on most campuses. If kids are too much, try volunteering at the local animal shelter or old folks home. You've got a lot of love to give. The student affairs/life center will have more info on group and single events.
Go Greek!
While Greek life is certainly not for everyone, it is a great way to meet people and feel like part of a family. It's not at all like it looks like on tv…most of the time anyway. Every school's chapters are different, but there is usually a house for everyone. If you're looking to make new friends and be more involved, but don't know where to begin, maybe this is your answer. Every house has a charity they support, and various brotherly/sisterly bonding activities throughout the year.
Now get out there! Find your niche!
Bita (pronounced: BEE-tah) is part of the Publishing Relations team, or the Pub Tub, at RedShelf. She spends her free time playing with her dog Lucy Lu at the park or the beach, acting, reading, and practicing yoga. Even though she loves her job, if she had a million dollars, she would go on hiatus for three years and travel the world. So if you have a spare mil lying around....
Please sign in to leave a comment.