Introducing: RedShelf Playlists!
Featured
RedShelf totally understands that studying is often draining, frustrating, and boring... and we want to help!  
Every week, RedShelf's Customer Experience team - Alex P., Daniel S., and Dan D. - will post a new Spotify playlist to power you through those monotonous study sessions, keeping your routine, well, not-so-routine. Our inaugural playlist, "The Final Countdown," comes to us courtesy of Alex!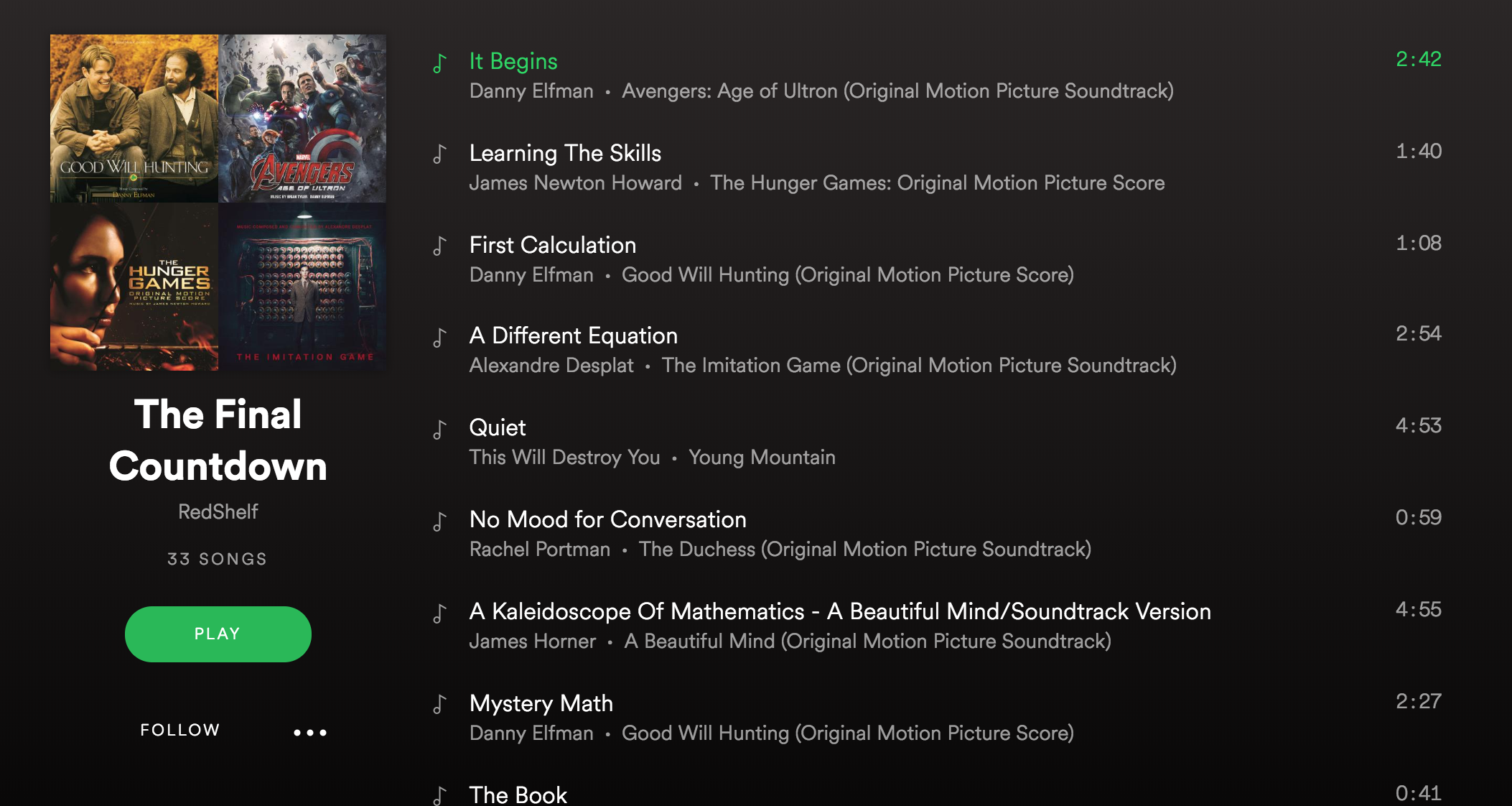 --
My favorite study music in college was generally the soundtrack to whatever Netflix show I was binge-ing in my free time, or movies that had just hit theaters. I figured: studying is a drag; movies and TV shows are fun (well, the good ones are), so studying while listening to film and TV soundtracks shouldn't be so bad. And it wasn't! So, as we venture deeper into finals season, I wanted to share my little study hack with you - it's a thoughtfully curated playlist of music from TV and movies, and I tried to have it follow the narrative of finals week. Hope you enjoy!
- Alex
~~~~~~~~~> https://tinyurl.com/redshelffinalsplaylist <~~~~~~~~~
Please sign in to leave a comment.